I had the honor of serving as a Judge for the  ABA Online Regional Negotiation Competition on Saturday, November 5, alongside Attorney Thomas Letson, and University of Dayton Law School Professor, Andrea Seilstad. 
The Negotiation Competition, in existence since 1984, promotes greater interest among law students in legal negotiation and provides a means for them to practice and improve their negotiating skills. The competition simulates legal negotiations in which law students, acting as lawyers, negotiate a series of legal problems. The problems consist of a common set of facts known by all participants and confidential information known only to the participants representing a particular side. All of the problems deal with the same general topic, but the negotiation situation varies with each round and level of the competition. The participants for this competition were law students from all over the country. 
Negotiation is clearly a skill required in all aspects of the practice of law and with the preparation, creativity and excellent presentation exhibited, I think we are in good hands with this next generation of lawyers!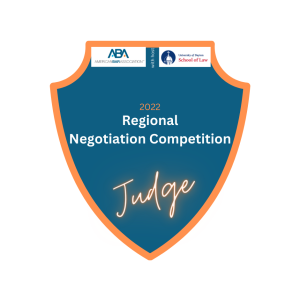 State ex rel. Seibert v. Richard Cyr, Inc., 2019-Ohio-3341
Seibert was injured in 1990 and 1991, and his claim was allowed for various back and psychological conditions. In 2007, the IC awarded Seibert PTD compensation, effective in 2006. In 2013, the Special Investigative Department of the BWC initiated an investigation into Seibert after determining that he had an active groomer/owner license with the Ohio State Racing Commission. He had a groomer license in 2008, and an owner license in 2009, 2010, 2011, 2012, and 2013. Between April and June 2014, he was observed washing, running, bathing, and grooming horses at Lebanon Raceway. Interviews with witnesses revealed that he helped the owner of one of the barns at the Raceway, and had half ownership with one of the horses, and had owned other horses. He was working three to five days a week at the Raceway in 2014. In exchange for helping around the barn, he sometimes received a share in proceeds from a sale, and occasionally he was paid small fees from other horse owners.
The BWC moved to terminate PTD, declare a overpayment, and accused Seibert of fraud. The IC granted the BWC's motion, finding that Seibert had been engaging in substantive remunerative employment since March 2009, based on the date of a check he received from the Lebanon Trotting Club as prize earnings for a horse he had owned. The IC also found that he had committed fraud by concealing his work at the raceway while receiving PTD.
The Tenth District found that there was some evidence Seibert engaged in substantive remunerative employment as of March 2009 and some evidence of fraud. Siebert appealed.
The Supreme Court of Ohio found that Seibert had engaged in a bartering system by washing, harnessing, jogging, and feeding other houses in exchange for a reduction of his stall rental and feed fees for the two horses he owned, even though no cash payments were made, and this system qualified as remunerative. Because Seibert typically worked Monday through Saturday for two to three hours on non-race days, and from 9 am to 3:30 pm on race days, there was some evidence that the remunerative activity was sustained. There was some evidence supporting the fraud finding because Seibert either knew he was making false representations that he was not working at the raceway, or exhibited utter disregard and recklessness as to the falsity of his representations.
The Supreme Court, however, reversed the Tenth District on the issue of termination date of the PTD, finding that the March 2009 date, based on the prize winning check, was not some evidence of when Seibert began sustained remunerative activity. A limited writ was issued and the case remanded for the IC to determine the appropriate date of PTD termination.
State ex rel. Pacheco v. IC, 2019-Ohio-2954
Pasheco was injured in 2012 while working for Alcoa, and his claim was allowed for foot and ankle conditions. He was on TTD through March 2013. Alcoa offered a light duty sedentary job beginning on April 1, 2013, which Pacheco accepted. He worked light duty for three weeks, in which he sat in the cafeteria and claimed he had almost nothing to do. He then saw a new doctor, who gave him similar restrictions, including ability to sit up for 8 hours and use a computer. He requested TTD compensation starting on April 22, which Alcoa denied. The IC also denied TTD compensation because there was no medical evidence that he was unable to perform the light duty position during the time period for which he sought TTD. Pacheco filed a mandamus. The Tenth District found there was some evidence supporting that the light duty job was within Pacheco's restrictions, but also concluded that the job stationing Pacheco in the cafeteria with little work was objectively not offered in good faith, and issued a writ of mandamus ordering the IC to either grant TTD or hold a new hearing. The IC appealed.
The Supreme Court also found that there was some evidence that the light duty job was within Pacheco's restrictions. The Supreme Court held that, under OAC 4121-3-32(A)(6), there is a good faith requirement that applies to an employer's offer of light duty employment, and that the Court of Appeals should not have made this determination and issued a writ on this basis. The IC . The Supreme Court issued a limited writ directing the IC to determine whether Alcoa's light duty job offer was made in good faith.
Booth v. Nissan North America, Inc., 927 F. 3d 387 (6th Cir.)
Employee had permanent work restrictions from a neck injury. He worked with permanent restrictions on the assembly line at Nissan for a decade without incident. He requested transfer to a different position in the facility which the employer denied because the requested position's duties conflicted with the employee's permanent restrictions. Soon thereafter, the employer announced plans to restructure the assembly line to include additional job duties. The additional job duties would have conflicted with the employee's restrictions. When the employer told the employer this, the employer suggested the employee see his physician to see if the restrictions could be modified. He continued working on the original assembly line within his restrictions, and saw his physician. His physician modified his restrictions, clearing him to work on the restructured assembly line.
The employee brought suit in Federal Court alleging the employer violated the ADA by discriminating against him due to his disability by denying his transfer request and by failing to accommodate him by pressuring him to remove his work restrictions.
The Sixth Circuit Court of Appeals affirmed summary judgment to Nissan, holding that there was no evidence the employee was disabled or that the employer failed to accommodate him. The Court explained that, having work restrictions does not equate with disability under the ADA. There must be a showing that the condition precludes the employee from working in a class or broad range of jobs.
Questions:
Do I have to pay my employees when they have symptoms to be off work?
Is there an offset for unemployment compensation received during this time period if a worker contracts COVID-19 and also receives workers' compensation?
What is required to prove a COVID-19 BWC claim?
Can I voluntarily pay a worker during his time off?
Answer:
The COVID-19 pandemic raises many more questions as it relates to Ohio Workers' Compensation law. The bottom line with regard to the COVID-19 pandemic is that legally this is uncharted territory and we will need to evaluate this on a case by case basis. In this time of uncertainty, we know the safety of your employees is your greatest concern, if you have specific questions regarding preventative safety measures or how the law will apply to COVID-19 claims, please do not hesitate to contact us at 937-748-9770. Staying healthy, staying together and staying strong will move us through this unprecedented time.